Maximize Productivity
Reduce Congestion
Improve Merchandizing

Boost Sales
Increase Loyalty
Improve In-Store
Experience

Cut Costs
Optimize Work Force
Optimize Resources
Monitor, Analyze, Visualize, and Act on visitor behavior to boost your business.
Visiosafe Smart Sensors provide in-depth statistical insights on how visitors navigate in your business.
You can learn precisely what's happening in your store, or terminals, and how to improve it.
Understanding the visitors' behaviors, interests, and preferences is treasured knowledge to convert them into customers and increase their loyalty.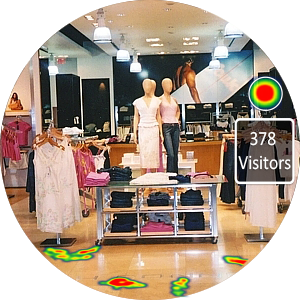 Read more +
VisioSafe ANALYTICS
Visitor Behavior Analysis
Visitor Maps
Queue Analytics
Rush Hours / Hot Spots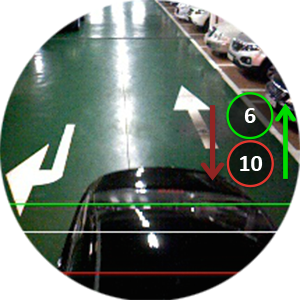 Read more +
VisioSafe COUNTING
Real-time Counting System
Object Detection
People, cars, motorcycles
Counter In / Out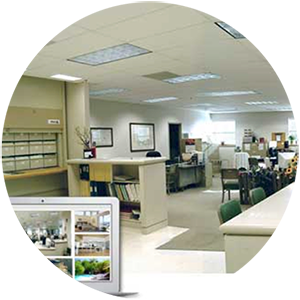 Read more +
VisioSafe SECURITY
Real-time Alerting
Live Viewing
Off-site Videos Storage
Multi-location
Visiosafe Smart Sensors provide the highest accuracy Behavior Analysis. They anonymously collect visitors' patterns and provide actionable metrics to improve your business (without accessing visitors' phones or personal identities).
VisioSafe Smart Sensors can collaborate together to monitor very large areas such as malls, train stations, or terminals. The following detailed statistics are available on the VisioSafe web interface:
Number of visitors
Duration In Store
High resolution trajectories
Hot Spots/Hours
Conversion Rate
and many more
FEATURES

Device-free
No reliance on
devices such as phones

Traffic Agnostic
Works in crowded
settings

Precise
Detects within 10 cm
of accuracy

Scalable
Tracks humans and
objects across sensors

Privacy-safe
No images or identity
information collected

Real-time
Live analytics
on web interface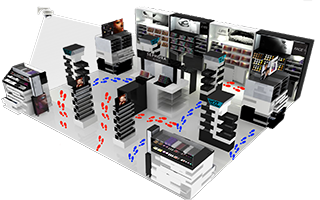 1. Collect Behavioral Data
Locate and track people in 3D across time while preserving their anonymity.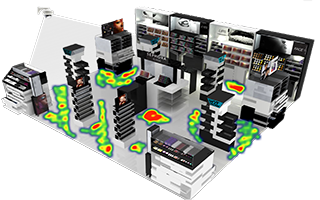 2. Analyze Data
Analyze and process data in the cloud in order to provide aggregated behavioral statistics.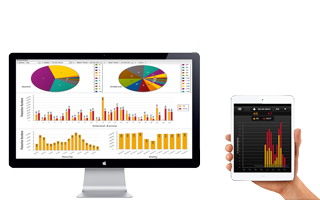 3. Visualize Analytics
Visualize analytics/statistics with any Desktop, Tablet or Smartphone to take insightful actions.
Taking advantage of its cutting-edge Smart 3D Sensor, VisioSafe provides the most accurate Counting System:
Using the latest technology in machine learning, it can differentiate between people, cars and motorcycles. Its precision and cloud-based architecture make it perfect for a very large-scale and multi-site deployment.
FEATURES

Direction Detection

Cloud Computing Based

Object Detection
People, Cars,
Motorcycles

Real-time

Historical Trends
Per Date, Time, Zone, ...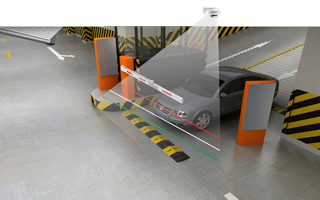 1. Collect Counter In / Out
Count People, Cars, or Motorcycles.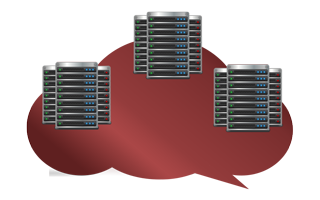 2. Analyze Data
Analyze and Process data in the cloud.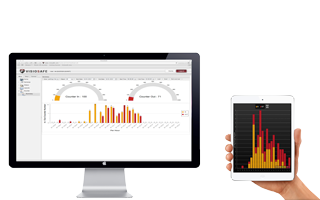 3. Visualize Counter In / Out
Visualize counters with any Desktop, Tablet, or Smartphone.
HOW TO IMPROVE YOUR BUSINESS
Whether you want to boost sales, improve customer satisfaction or maximize store productivity, VisioSafe Analytics has the answers and insights you need to improve your business.